Titanium Innovations
CR123A Lithium Battery - 12 PACK
SKU: TITANIUMCR123A12PACK
Product Variations
Invalid Selection
We're sorry, but we couldn't find a variation matching those specifications. Please try again.
This bundle includes:
You must have good taste, we're sold out. Add this product to your wishlist if you wish to be notified when it's back in stock!
Add to wishlist
Description
The Titanium Innovations CR123A 3V Lithium Battery is an industry leader in performance and value. Independent tests show that this battery outperforms all the big name brands such as Duracell, Energizer, or SureFire for a fraction of the cost. Furthermore, the Titanium Innovations CR123A has been through rigorous third party review and has earned safety certifications like RoHS Compliant, UN(38.3 T1-T8), UL(MH47680), CE, and SGS.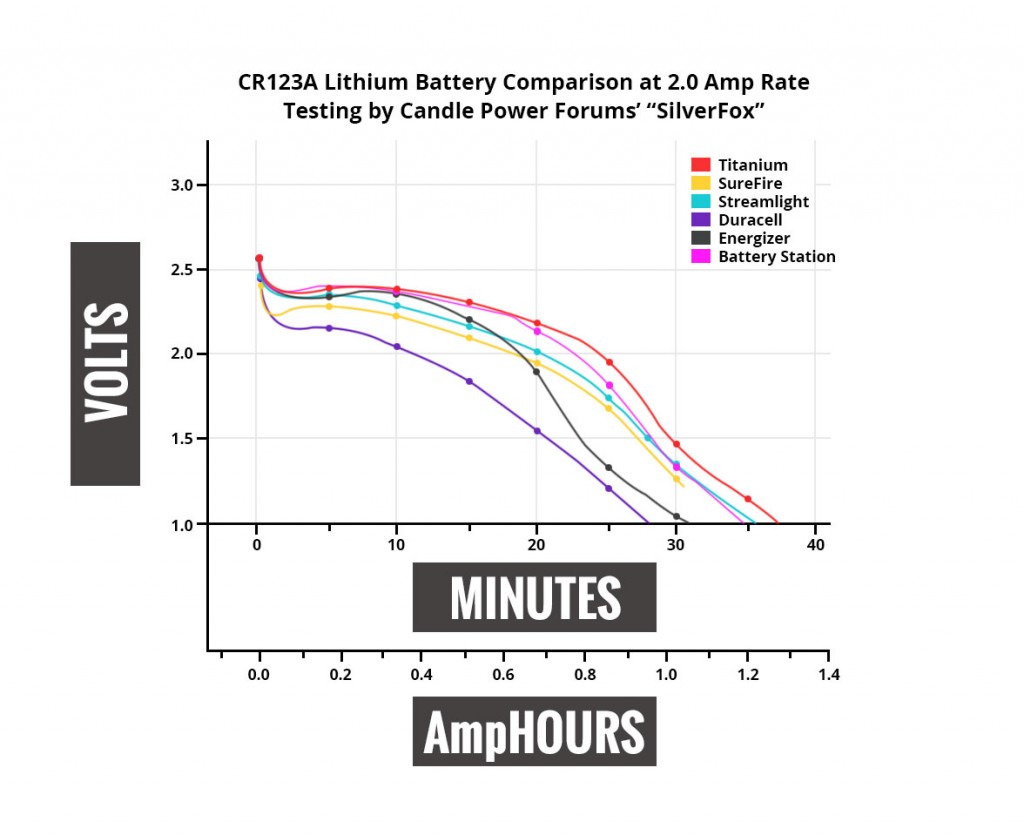 Specifications:
Size:

CR123A

Chemistry:

Lithium Primary

Voltage:

3V

Capacity:

1400mAh

Terminal Type:

Button Top

Shelf Life:

10 Years

Packaging:

Bulk

Country of Manufacture:

China
Product Dimensions:
Weight:

0.04 lbs

Length:

0.5″

Width:

0.5″

Height:

1.25″
​
INCLUDES 12 BATTERIES.
Specifications
Make
Titanium Innovations